Play and learning always go hand in hand when it comes to educating young children. The Singapore Tourism Board is promoting long weekend trips down south with your whole family to experience their "Explorer's Playground", a repertoire of their fun and educational tourist hotspots. Here's a list of the best family enrichment offerings Singapore has to offer.
Lee Kong Chian Natural History Museum

If your little one loves dinosaurs and all things prehistoric, this natural history museum will do just the trick. Checkout the big dinosaur femur in the gallery, the display can actually be touched and handled!
Flower Dome & Cloud Forest, Gardens by the Bay

The conservatories mimic different climates and demonstrates how the plants adapt to their respective environments. The Flower Dome replicates the cool-dry climate of Mediterranean regions and the Cloud Forest, tropical highlands which houses the world's tallest indoor waterfall and a 35-metre tall mountain.
 S.E.A. Aquarium, Resorts World Sentosa

With its Open Ocean feature which spans 36 metres long and 8.3 metres high, you'll feel like you're standing in the middle of deep blue sea. Check out Ocean Dreams, a sleepover programme that allows you to spend the night with the big sink's most majestic creatures.
Jacob Ballas Children's Garden, Singapore Botanic Gardens

Bring your kids to the only tropical garden in the world to be honoured with a UNESCO World Heritage Site. The 156-year-old gardens has a free interactive oasis for children to play and learn with nature.


Bring your little Mozart and Van Gogh to this visually stimulating enclosure. The museum focuses on international contemporary art practices, specialising in Singapore and Southeast Asia. Foreign visitors enjoy free entry on Fridays from 6pm to 9pm!


The recently opened River Safari is home to animals from the world's most famous rivers like the Mississipi, the Nile, the Ganges, the Mekong and the Ganges. Drop by and say hi to their pandas, Kai Kai and Jia Jia.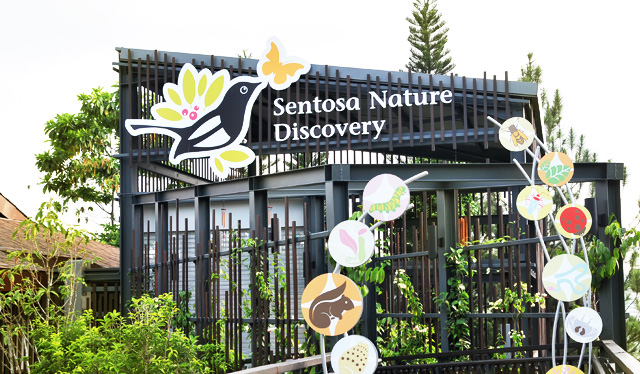 Get set for a hands-on journey of discovery and sharpen your detective skills! Step out into the jungle and explore a wilderness teeming with birds, insect, other wildlife and plants in all manner of different habitats.

Stamps are slowly becoming obsolete thanks to the birth of e-mail and Whatsapp messages. Teach your kids how communication was done back in the day and let them explore different cultures and iconic moments in history, one stamp at a time.
–
Image credit: Lee Kong Chian Natural History Museum, Gardens by the Bay,  S.E.A. Aquarium, colorodyssey.wordpress.com, PJA Architects, singapore50.sg. Singapore Art Museum,