For parents, convenience and savings is ideal. And nothing says 'convenience' better than a free meal for the kids. Fortunately, a number of restaurants in Malaysia seem to understand the concept of the free kids meal offer and why it's such a fantastic choice for parents and families alike. Here are 11 of our favourite restaurants in the Klang Valley where kids can enjoy a free, satisfying meal.
1. Fuddruckers
Introducing Fuddruckers – this new-in-town American fast food joint has won the hearts of many across the globe, and has finally landed in Lot 10, Kuala Lumpur. In the mood for mouthwatering, juicy burgers and steaks? Fuddruckers would be your one-stop diner. For every order of a main course, children will get one complimentary meal such as spaghetti, chicken tenders and more.
Website: www.fuddruckers.com.my
---
2. T.G.I. Fridays
T.G.I Fridays is no stranger to KL lovers of Western fast food. Their menu includes burgers, nachos, steaks, pastas as well as sandwiches. With every order of a main entrée, children of the ages 12 and below are given one free kid's meal which includes spaghetti, fish and chips, nachos, chicken fingers and more.
Website: www.fridays.com.my
---
3. Tony Roma's
Tony Roma's is popular for it's steak and seafood concoctions. For every main entrée, children aged 12 and below get a free kid's meal. Tony Roma's has number of terms and conditions where the free meals are concerned – they provide only two free kids meals per family on Mondays and Wednesdays exclusively and the free meal does not apply on public holidays.
Website: www.tonyromas.com.my
---
4. Sakae Sushi
Japanese restaurant, Sakae Sushi, offers a wide range of delicious Japanese cuisine as well as some of the most cutest kid's meals on the block. Every Sunday, children below the age of 12 receive one free kids meal worth RM7.99 with a minimum transaction of RM30. This offer applies to dine-in customers only.
Website: www.sakaesushi.com.my
---
5. Bubba Gump
Bubba Gump has some very innovative Western meal presentations for almost every dish. With any order of a main course/entrée, children below the age of 12 will receive a free meal of generous portions that include a choice of pastas, french fries and jelly, fish and chips, fried shrimp and hotdogs. Fun with food – what's not to love?
Website: www.bubbagump.com
---
6. Chili's
Not only does Chili's have a large menu with countless varieties of generously-sized meals to choose from – burgers, quesadillas, pastas, sandwiches, and much more – their service also never fails to impress us. Everyday, with an order of one main course, children below the age of 12 have the option to select any of the nine items on the kid's menu to indulge in such as mac 'n' cheese, grilled cheese sandwiches, pizzas, and more. The free meal also includes one complimentary drink. Another advantage of dining at Chili's would have to be the little art activities handed out for kid's to work on while waiting for their meals.
Website: www.chilis.com.my
---
7. Delicious
From soups, salads, brunch, afternoon tea and desserts, Delicious has a wide range of filling meals as well as light bites to choose from. With an order of one main course, children will be eligible to one free kids meal with a choice of spaghetti, sandwiches, and fried fritters at every delicious outlet within the Klang Valley – exclusive to weekends only.
Website: www.thedeliciousgroup.com
---
8. Italiannies
With a name like Italiannies, describing the food they specialise in would be quite redundant as we all know what the Italians are famous for – pasta, and the best of it's kind. Everyday at any given Italiannies outlet, with an order of one main course, children of age 12 and below can get a free meal that includes a choice of pizza, a large variety of spaghetti and/or fried chicken.
Website: www.italiannies.com.my
---
9. Capricciosa
Capricciosa is well-known for their warm, homey and highly satisfying meals of salads, soups, pastas and much more. With an order of  a single main course, children aged 12 and below will receive a free kid's meal of pasta and/or pizza. A maximum of two free kids meals are provided per table, and is valid only during weekends and public holidays.
Website: www.capricciosa.com.my
---
10. Morganfields
Known for their succulent, meaty courses, Morganfields is not only generous where portions are concerned, but each weekend children aged 12 and below will be able to enjoy a free kids meal from a selection of chicken tenders, hot dogs and much more. This offer applies only with a purchase of main course with a maximum of two free kids meals per table.
Website: www.morganfields.com
---
11. Nosh Up
One of the most cutest and artistic cafes in Jaya Shopping Centre, Nosh Up offers a selection of Asian fusion delights that really hit home. Freshly baked bread and other homemade varieties fulfill all hearty cravings at this joint. Kids eat for free with every purchase of a main course for adults.
Facebook: www.facebook.com/noshupcafe
---
12. Red Lobster
This famous American franchise offers some great selection of fresh lobsters. But what's great is that you can get a free kids meal with every adult entrée. It's only for kids under 12, and available any day, all day. There are also 7 outlets! So you never have to worry about 'finding one close by'.
Website: http://www.redlobster.com.my/
---
13. Gastro Sentral
If you want some class and some free meals for your kid, head on to Gastro Sentral. Any kid below the age of 14 gets a free meal with every purchase of an adult entrée. Choose from their special kid's menu which includes dishes such as Triple Deck Brioche and Sweet Mascarpone Waffles. The promotion is available from 12pm-5pm on weekends only.
Website: http://www.dining.lemeridienkualalumpur.com/GastroSentral
---
14. Olive Garden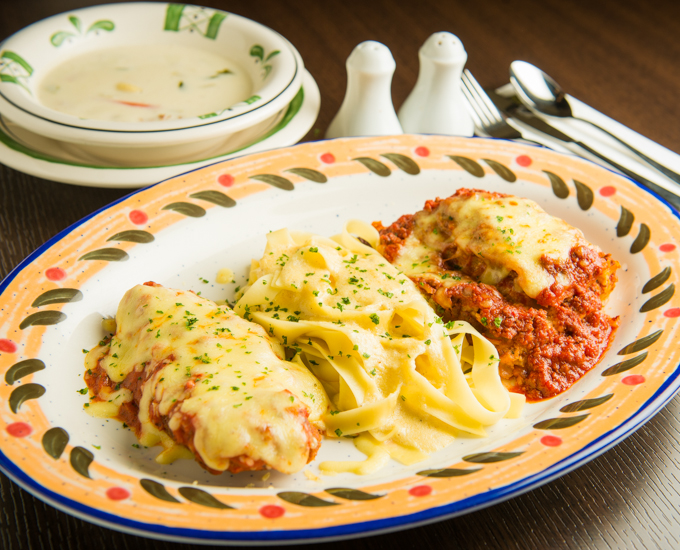 This is probably one of the most famous chain restaurants in the US and is well-known for their variety of pasta dishes. Kids under 12 eat for free with every adult meal purchased and it's all day, every day! Let's have some of those famous free-flow breadsticks!
Website: http://www.olivegardenrestaurant.com.my/
---
15. Doifee
Hiding in the suburbs of Taman Desa, Doifee specialises in everything coffee. While you're getting your caffeine fix, kids under 12 (or under 120cm tall) can choose a dish (ranging from spaghetti to chicken nuggets) for free when you order a main meal. The hours for this promotion are 8am – 11pm (Sundays – Thursdays) and 8am – 12am (Fridays and Saturdays). Now, you can have your coffee AND relax with your lil' one.
Facebook: https://www.facebook.com/doiffee/
---
16. IKEA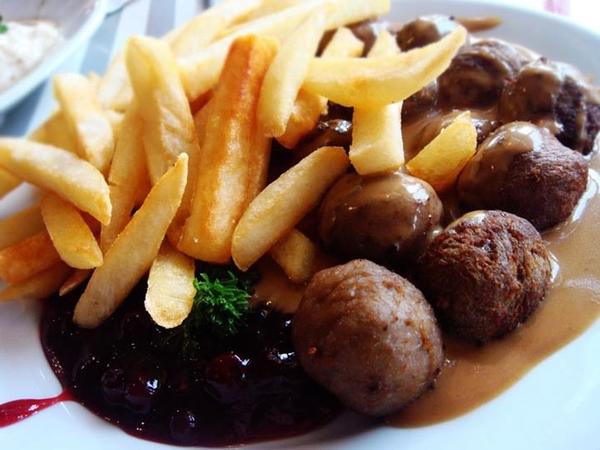 When we think of IKEA, we think of their epic Swedish Meatballs. But did you know IKEA also serves baby food for kids up to the age of 12 months with a purchase of any adult meal? Now your kids can eat for free AND go wild at IKEA's play area.
Website: http://www.ikea.com/ms/en_MY/food-at-ikea/ikea-restaurant/
---
17. Makan Kitchen, Flavours by Doubletree, Hilton
Let's get fancy. Makan Kitchen has an extensive hi-tea buffet every weekend and kids under 12 get to enjoy free meals. There are over 60 dishes to choose from, so you can be sure there will definitely be something your little rascal will enjoy. The buffet is RM91 nett per adult and is available from 12.30pm to 4pm on weekends and public holidays.
Website: http://flavoursbydoubletreekl.com/promotions/
---
18. Secret of Louisiana, PJ
Wait. Can we take a second to appreciate that there's an 'All You Can Eat Spaghetti' offer with free flow of iced lemon tea for adults? But there's more… Kids below 8 eat for free with every adult meal ordered. You can be sure that your child and you will be filled up by the end of this meal.
Website: http://www.secretoflouisiana.com/index.php/kids-eat-for-free
–
This weekend, why not take your family to these restaurants and cafes where kids can play while you eat:
–
Related Posts:
Text credit: Kathryn Rao & Stephanie Boey.
Image credit: The Malaysian Insider, Nosh Up, T.G.I. Fridays, Gabriel Foong, DanielFoodDiary, HouHouSek, Cindy Chen, Delicious, Italiannies, Capricciosa, Morganfields.